* UPCOMING EVENTS * Save the dates!!!
Tuesday, Sept 24 @7pm
3:3:3 Hip Hope * 3 Poets - 3 Rappers - 3 … * Sept 27 @9pm
PAST GIGS / events:
The Gorms - live in concert Thursday, June 27 at @8.30pm
Thursday, June 14th @8.30pm
Pub quiz - SDGs June 4 @8pm
Der Klassiker in einer SPECIAL EDITION zu den 17 nachhaltigen Entwicklungszielen (Sustainable Development Goals, SDGs, der Vereinten Nationen in deutsch und englisch. Gespielt wird in Teams von 4 bis maximal 8 Personen. Eine Veranstaltung der Stadt Bonn mit Oikocredit zur "Weltbaustelle Bonn" im Rahmen der "Bonner SDG- Tage. 17 Events für die 17 Ziele".

Live in concert: Saturday, May 18th
Anya (mag Photoshop) und Flo (hat fluffige Haare) sind eigentlich die wummernden Klanggewalt eines 50-köpfigen Acapella-Chores gewohnt. Um auch mal ruhigere Töne erklingen zu lassen, nehmen sie Gitarre und Mikrofon und tingeln seit Ende 2018 durch die Köln/Bonner Open-Mic-Szene – teils mit Covern, teils mit Songs aus der eigenen Feder. Ein Repertoire aus melancholischem Singsang, nicen Chordprogressions, einer Prise Jazz und einer Dynamik, die von hauchig-luftig bis kraftvoll-energetisch reicht.
Tanz in den Mai • Space Edition
Astronomy on TAB & MoNkEyBizNeSs - Tuesday, April 30
Our final show of the season…
With two great comics:
Addy van den Borgh (UK)
& Christiane Olivier (BE)
A lot of laughs!
Thursday, April 18th @8.30pm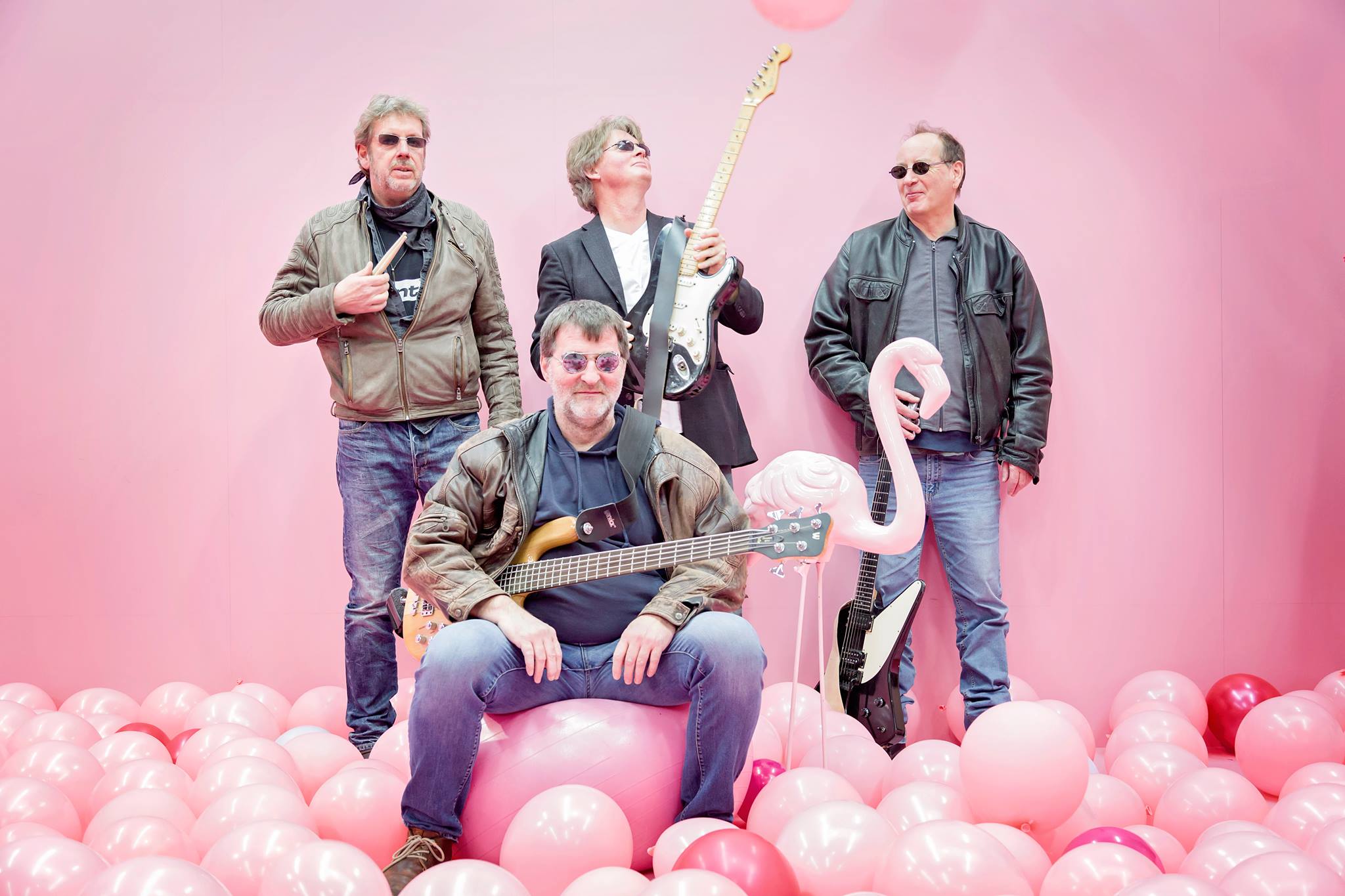 Saturday April13 @8pm
Entrance free
In Concert @FiddlersPub: The Gorms
Akustik, Rock, Soul, R&B
Saturday, April 6 @8.30pm
3:3:3 Hip Hop!
Friday, March 29 @9pm
ASTRONOMY ON TAB: March 26 @7pm: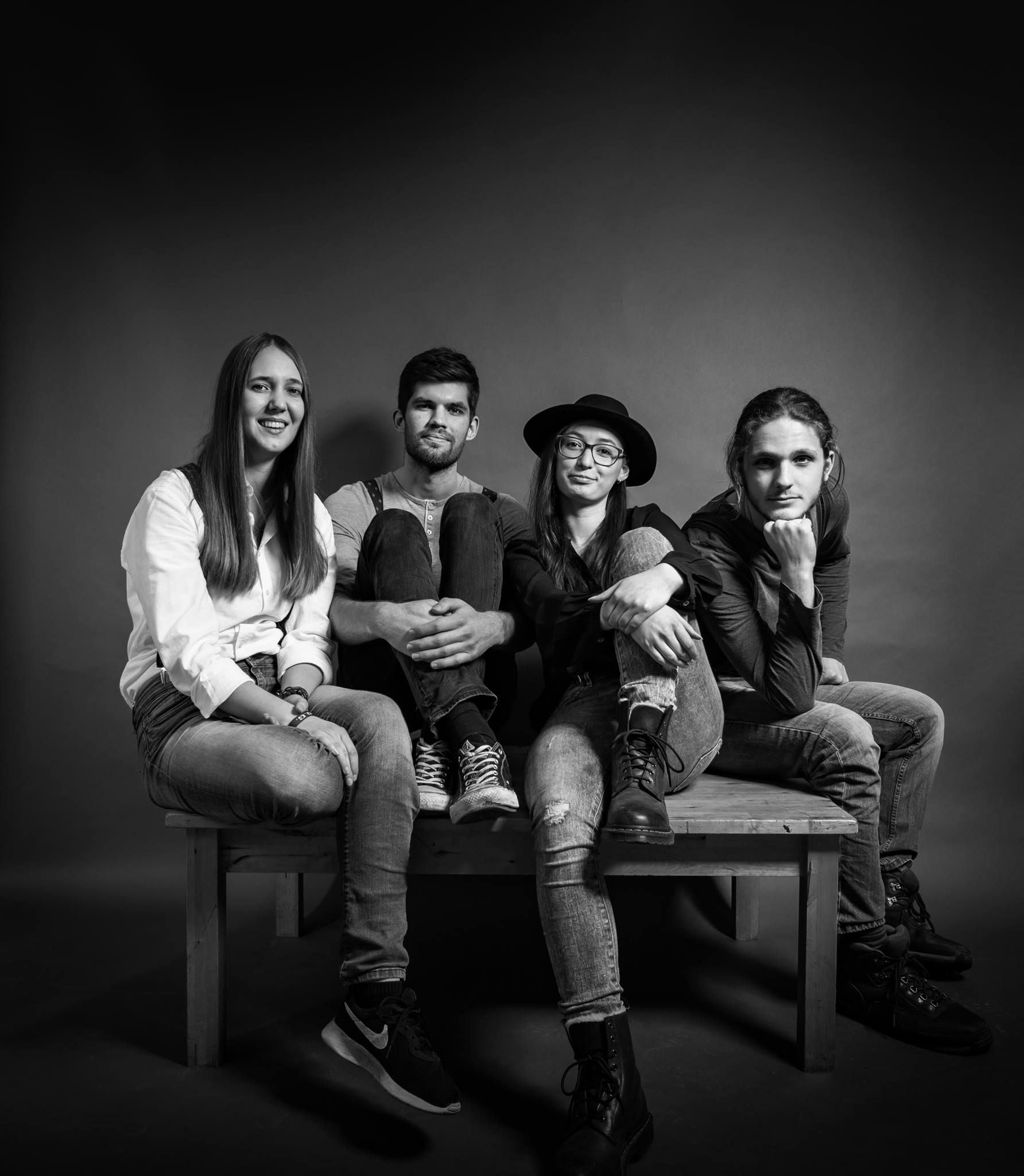 ENGLISH COMEDY NIGHT, March 21 @8.30pm:
Another wonderful night of laughter.
Alan Francis from Scotland and Mike Capozzola from the US. Two great entertainers.
with BLUEGRASS GUERILLA Tuesday, March 19
Bluegrass Guerilla als Opener für the Odd Folk aus Bristol, am Di 19. März.
https://www.facebook.com/events/2686542818052941/Die Tour steht unter dem Zeichen des Brexit, die Idee ist: wenn sich die Insel politisch ein wenig entfernt, dann kann man doch kulturell/musikalisch ein wenig zusammenrücken, also Ausgleich.
St. Patrick's Day - Sunday March 17 - Live Music with Jolly's Irish Music Band
SATURDAY March 16- SUNDAY March 17
NOT YOUR AVERAGE KARNEVAL:
The February edition is here!!
Two fabulous comics!! Ger Staunton from Ireland!! "Irelands best joke writer"

Nigel Ng from Malaysia - "One to watch!" Chortle Magazine
Melchi - Saturday, January 26th @
8pm
Jan 24 @8.30pm with Ian Coppinger (IRE) & David Deeble (USA), and our wonderful host Andy Valvur!
BONN ENGLISH COMEDY NIGHT!
Thursday, August 18 - 8.30pm
Headline Acts: Lois Bromfield (USA) & Andy Valvur (USA) & more!
OPEN MIC NIGHT
MUSICIANS WELCOMED!!!
Thursday, August 4 - starting 8pm
Erisy Watt & Jeremy Ferrara
Wednesday, November 26th 2018
with Jambalaya& Kamana Music
October 31st, 2018
OPEN MIC NIGHT - GIVE IT A GO ON OUR STAGE - MUSICIANS WELCOMED
Tuesday, June 28 - starting 8pm
ENGLISH COMEDY NIGHT!
Thursday, June 23 - 8pm
Headline Acts:
Adam Fields (UK) & Andy Valvur (USA) & more!
Tickets: €10 in advance, €15 doors, cash only, limited space!
Reserve advance tickers via: bonn@internationalcomedians.com no later than midnight the day before the show, otherwise door price applies!
The Fiddlers Stage Night presents:
Italian Duo Serena Finatti and Andrea Varnier -
Italian Folk Pop at its best!
Thursday, June 9 - 8pm! - Entrance free Serena Finatti Official
Andrea Varnier
SINGER-SONGWRITERS ON STAGE!
Thursday, May 26 - starting 8pm
Musicians welcomed!
OPEN MIC NIGHT
Thursday, May 19 - starting 8pm
Musicians welcomed!
A Comedy Night with Will Durst and Andy Valvur - Politics as unusual tour
"Will Durst is a 5 time Emmy nominee; has been fired by PBS three times; told jokes in 14 countries; racked up 7 nominations for Stand-Up of the Year; and has 800+ television appearances include Letterman, HBO, Showtime, CNN, ABC, CBS,NBC,Fox News, the BBC and many more".
"Andy Valvur is a stand-up comedian, writer, actor and voice-over artist who divides his time between the US and Europe. His comedy writing has been seen in the New York Times, the San Francisco Chronicle, and others. As a voice-over actor in video games he has done character voices for Star Trek, Playstation, Lucas Arts and others. He was a writer for the Emmy nominated PBS Television show The Durst Amendment starring political comic Will Durst and also wrote the House of Blues Radio Hour for Dan Aykroyd aka Elwood Blues for a number of years."
Tickets at entrance €15,00 -
Reservations via facebook and email:
https://www.facebook.com/fiddlersbonn/
RICHARD DE BASTION
As a british singer/song Richard de Bastion immigrated in 1973 to Berlin. With catchy songs and his unusual "left-handed" guitar style he quickly became a popular artist of the West German folk scene in the then divided city. After the release of the LP 'To our friends in prison' (Henn Style de Bastion Merklin, 1974) the musician was signed as composer and lyricist, writing for Peter Maffay, Marianne Rosenberg and Justin Hayward. His recent exploits with Hip-Hop composition and production include the first single release by the notorious German rapper Sido.
Sunday May 8, starting 8pm.
Entrance free
Posters
alias Tom Copson is an indispensable part of the English folk scene. His tours with the US American band Hayseed Dixie have brought him a lot of attention and many new fans.
Thursday May 4, starting 19.30 Uhr
www.facebook.com/tomcopson
RICHARD GRAINER
is a guitarist, singer, songwriter, playwright, poet and entertainer. He is a fascinating guitarist, captivating singer and hugely entertaining performer with a superbly relaxed style. One if the most prolific and diverse artists on the Folk scene today, he has produced 14 albums in the intervening 30 years and written many songs, some of which are considered to be classics and part of 'the tradition'.
On Sunday April 24th, Richard Grainer will be playing live in the Fiddlers! No entrance fee!
OPEN MIC NIGHT
Give it a go on our Stage!
Thursday April 14, starting 8pm
Joel Sarakula & The Jooles
Soulful and sometimes psychedelic Indie-Pop, Australian London based Musician, meets Vintage Pop from Berlin!
Sunday April 10, 8pm.
Live Music on Paddy's Day
Rob Taylor and loads of fun!
Doors open 17h.
Concert starting 19h.
Hen's Teeth in The Fiddlers!
Janie Rothfield and Nathan Bontrager playing American Old Time and Original Roots Music! Sunday, March 13, starting 8pm
LAuren Napier live
Lauren Napier playing live in the Fiddlers on Saturday, March 5, starting 8.30 pm.
David Blair & Jessica Allossery

Come in and enjoy the music of David Blair and Jessica Allossery this Sunday, 07.02.16, at the Fiddlers.
Diarmuid Johnson
On Sunday, 31st Jan, 19:00hrs, Diarmuid Johnson, poet, musician and Gaelic scholar will be appearing at the Fiddlers to take you down THE CROOKED ROAD; a journey through Irish history leading up to the Easter Rebellion in 1916. Diarmuid will be accompanied by the two prestigious, traditional musicians, Franziska Urton, fiddle and Tobias Kurig, bouzouki. The performance will be in English, Gaelic and German.